EDIT: MAKE SURE THE BACKGROUND IS WHITE/TRANSPARENT
LET'S GET ALL 151 ORIGINAL POKEMON FROM 151 DIFFERENT ARTISTS!
EDIT 2: The journal keeps not updating properly for some reason so if you have claimed a Pokemon and your name isn't next to it please tell me
So I saw something like this on another website recently and thought why don't we, the dA community, give it a try? (Sorry if it has already been done, I can't find it anywhere thought)
So, the basic idea is that each artist picks one of the original 151 pokemon to draw, and we end up with a huge chart like this: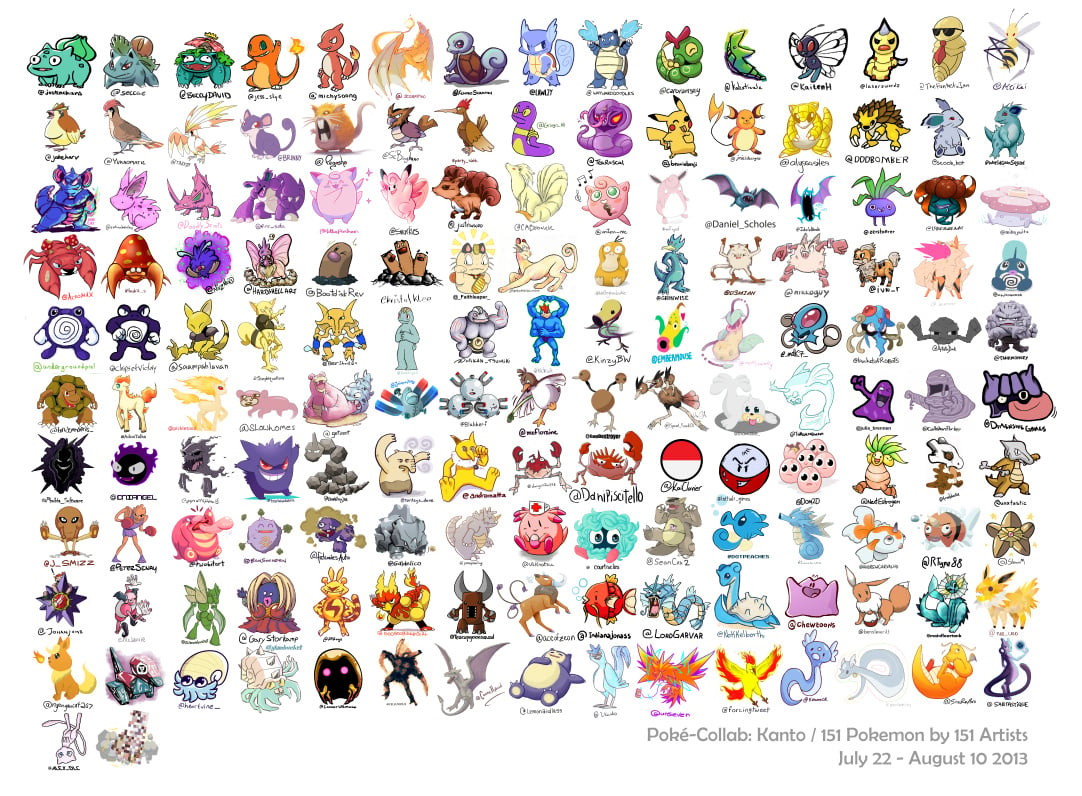 You may draw it in your own style, as long as it is recognizable as the character (NO GINJINKA/ANTHRO/WHATEVER)
If you're interested leave a comment below or send me a note. I'll confirm your position and you can get started straight away!
When you have finished submit here:
imgur.com
Username: 151Pokemonproject
Password: pokemon
note: DO NO DELETE OTHER PEOPLE'S ARTWORK
but feel free to upload it to your own gallery as well. Have fun!
Pokemon:
Skin by
~
Korollily